Spirits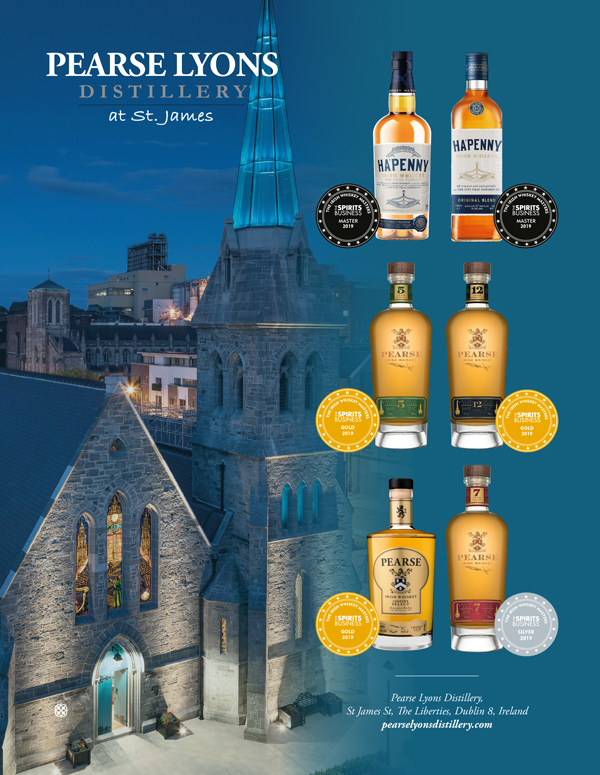 Pearse Lyons Distillery wins big at theIrish Whiskey Masters 2019
August 2019

Pearse Lyons Distillery take home six coveted awards

Pearse Lyons Distillery are delighted to announce they have taken home six medals in the Irish Whiskey Masters 2019. The awards, run by the Spirits Business have become the last word in awarding excellence in the drinks industry. This year there were entries from 18 different Irish Whiskey producers. Judged by category, the entries were blindtasted by a panel of international industry experts. Pearse Lyons Distillery came out with a fantastic spread of medals across the categories. All six whiskeys entered were awarded medals, two of which were awarded the top accolade of Master title. In all, Pearse Whiskey and the Ha'penny Whiskey range received two Masters, three Gold and one Silver Medal. (more…)
---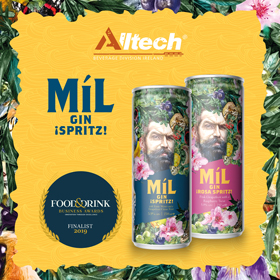 Alltech shortlisted for the Food and Drinks Business of the Year 2019
Alltech Beverage Division Ireland has been shortlisted for the
Food and Drinks Business of the Year 2019 under the category;
Food and Drink Innovation of the Year for MíL Spritz.
Check it out here: http://www.awards.fooddrinkevent.com/finalists-2019-2/
---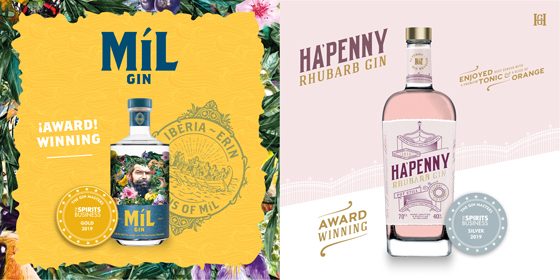 Two Awards at Gin Master's 2019
We have received some very exciting news that two of our gins have taken home some amazing awards at the Gin Master's 2019.
The gins were judged in The London Wall Bar & Kitchen by a distinguished panel of industry peers noted for their superior knowledge within the gin industry. The blind-taste competition saw over 300 entries making the Gin Master Awards 2019 the biggest Global Spirits Masters Awards in history. Now in its 10th year, the awards are hosted by Spirits Business which claims that they've become the gold-standard acknowledgement of excellence in the gin industry. MíL Gin competing in the Contemporary category took home the Gold Medal whilst Ha'Penny Rhubarb took home a Silver Medal in the Flavoured Gin category.
---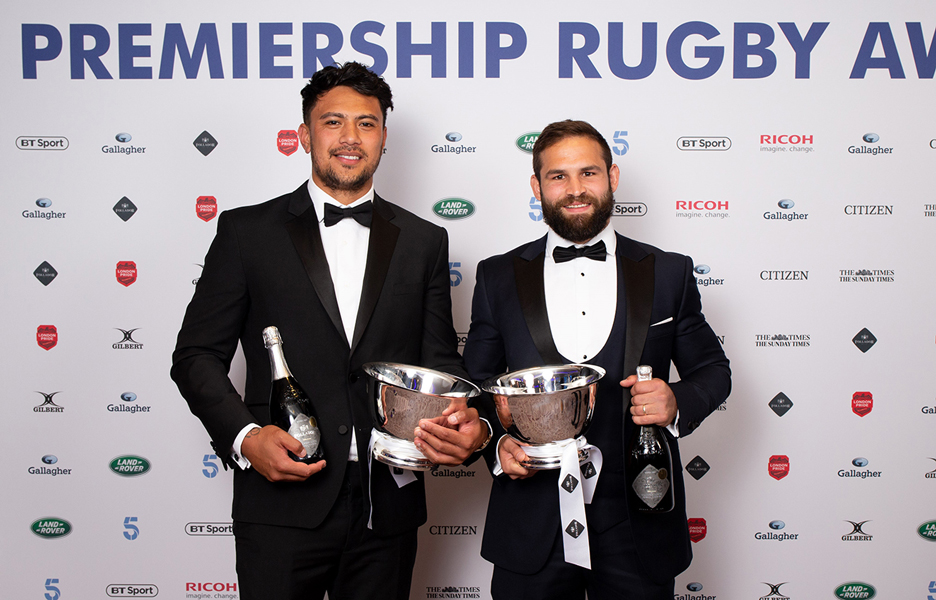 Follador sponsored the top try scorer award at the recent Rugby Premiership Awards
On the left is Denny Solomona who plays for Sale Sharks and on the right Cobus Reinach from Northampton Saints.
(more…)
---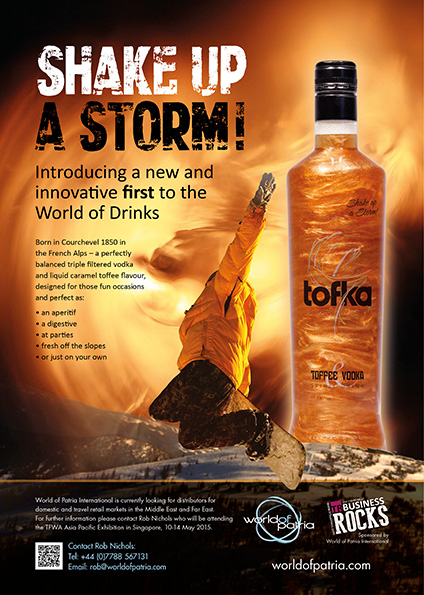 Taste it at TRBusiness Rocks
April 2015

Rob Nichols, Managing Director of World of Patria International, will be attending the TRBusiness Rocks event in Singapore on 10 May 2015. Whay not come along and taste it for yourself.

A new and innovative first to the World of Drinks, Tofka was born in Courchevel 1850 in the French Alps – a perfectly balanced triple filtered vodka and liquid caramel toffee flavour and perfect as:
– an aperitif
– a digestive
– at parties
– fresh off the slopes
– or just on your own
---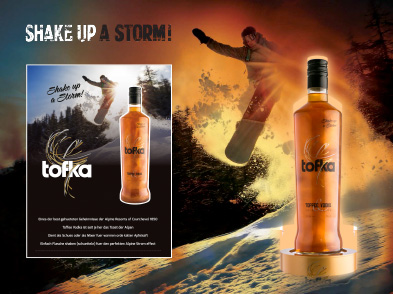 An innovative first in the drinks sector shakes up a storm
January 2015

Babco UK launches a new drink to the market that's creating the perfect storm.

Tofka is an eclectic fusion of smooth tasting vodka infused with the mellow tones of toffee offering the consumer a premium blend of exquisite tastes coupled with a truly theatrical drinking experience.

Behind the bar, a bespoke promotional device swirls the golden liquid fusion within a Tofka bottle – accentuating the premium values of the brand within the on-trade environment. Each listing is supported with a bespoke device to promote the brand to the consumer at the point of sale. (more…)
---