Follador and the English national rugby team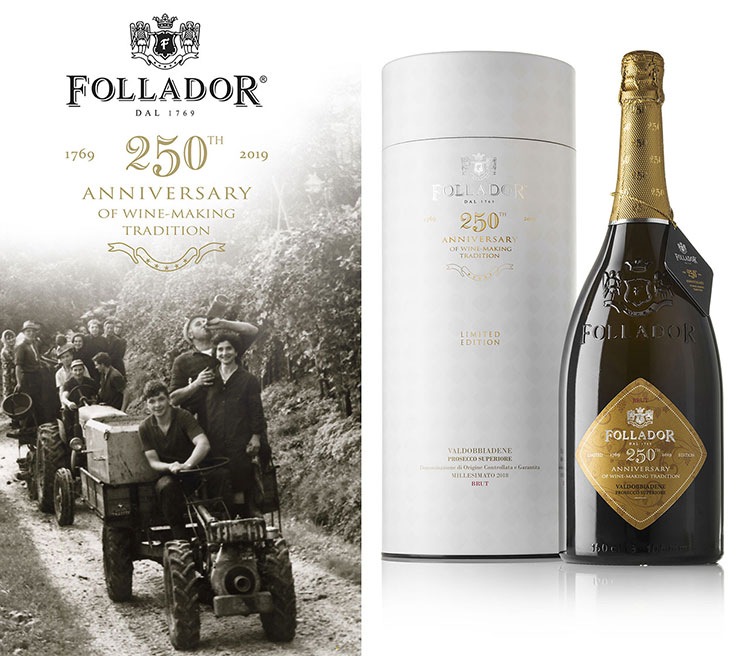 Eddie Jones, head coach of the "RED ROSES", the nickname given to the triumphant English national rugby team, has chosen Treviso for its training camp in the run-up to the Rugby World Cup.
The squad will train at the fully-equipped La Ghirada sports centre and for the duration of the camp, from 22 July to 2 August and then from 28 August to 5 September, local residents may be lucky enough to bump into the athletes in the streets and squares of the region's capital.
A number of events have been organised to welcome and honour the players and will culminate on Saturday 27 July when the Mayor of Treviso, Mario Conte, will officially welcome the squad and all its staff on behalf of the whole town in Piazza dei Signori.
In the same way the coach chose Treviso, Treviso has chosen Follador to present the athletes with a sample of the region's excellence: a precious magnum of Brut D.O.C.G., which the estate from Col San Martino has produced in limited edition and presents in a prestigious case to celebrate its 250th anniversary. By a happy coincidence, this anniversary falls in the same year in which the hills of Conegliano Valdobbiadene have obtained the highly coveted recognition of World Heritage Site.
The Follador winery joins the whole town in wishing the English national rugby team all the best at the Rugby World Cup, which will take place in Japan in September. And, more importantly, hopes its stay in the capital of the Treviso March is enjoyable and filled with memorable social events.